Travel to Germany
Planning your travel is the first big step into the adventure. Our recommendations will help you to keep in mind what is important.
Passport & visa
It is important that you have a valid passport when you enter Germany. You do not need to apply for a visa since you will be allowed to enter Germany with just your American passport. After your arrival, the program staff in Munich will process your visa application. If you are not an American citizen and do not belong to a Schengen Country (European Union), you will need to apply for your visa ahead of time.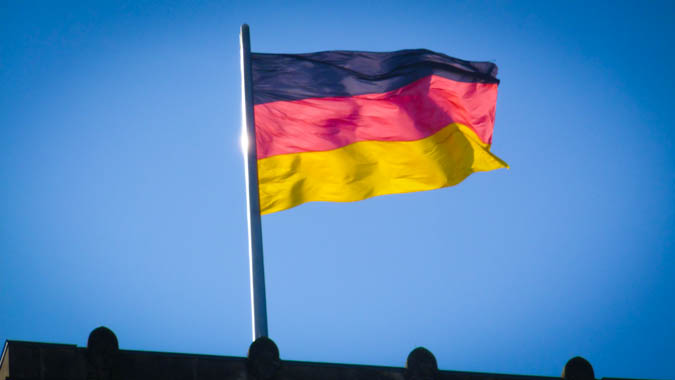 Contact the local German consulate and submit your passport along with your acceptance to the University of Munich and the "Bestätigung" form, which is available at the Overseas Programs office. You will need to get a "Nationalvisum" not a "Schengenvisum".
Travel Arrangements
You are responsible for making your own travel arrangements to and from Munich. The program in Munich begins on September 14, 2021. You may arrive September 12-13. The program will send you an email in July 2021 to ask for your arrival itinerary. A program assistant will pick you up when you arrive. If you plan to arrive before September 12, you will need to make your own arrangements.
There are German rail passes similar to the American Eurail passes that allow you to travel throughout Europe. The railway system in Europe is a clean and efficient way to get around!
Necessary equipment & packing
Luggage
You will be expected to carry your own luggage, sometimes for considerable distances along train platforms, so it is important that you choose lightweight yet sturdy luggage. You may not take more than two pieces of luggage on the airplane. A sleeping bag is not necessary for the program. A day pack or travel backpack will definitely come in handy for weekend excursions or personal travel.
Some students have brought skis, guitars and bicycles with them. The airlines provide packing for such items, however, it is possible to buy second-hand or new equipment in Munich and sell it after the program. Students often purchase new or used bicycles in specialized stores or flea markets, and you can always rent skis. It is not recommended that you bring a lot of bulky equipment.
Clothing
The weather in Munich in the winter is cold. It is sometimes sunny, but winter temperatures are often in the 20s and 30s, so warm clothing is necessary. Germans wear lined boots and heavy coats during the winter, items that you might want to purchase after you have arrived. You can find everything you need in Munich if you should forget or run out of something.
A reminder: Do not bring bedding, lamps, stereos or boomboxes. Travel lightly by packing only what you absolutely need. If you find you can't get along without another sweater, you can buy one in Munich. You do not need to bring a year's supply of medication. Your insurance in Germany covers all medical costs including prescriptions